About Us
Sleeper is a brand of ethically crafted, high-quality, multipurpose garments designed to help you feel beautiful — regardless if you are wearing Sleeper on the streets, or in the comfort of your own home. It was launched in 2014 by two former fashion editors Kate Zubarieva and Asya Varetsa. On one Christmas night, one of the founders had a dream about her standing in the middle of a pajama factory. The next winter Sleeper debuted with Winter Collection FW14-15, which was highly regarded by the editor-in-chief of Vogue Italia Franca Sozzani who named Sleeper the brand of the month. Ironically, the brand was one month old at that time. In February of 2019, brand founders made European Forbes' list of 30 Under 30.

Sleeper's fans include Eva Chen, Katy Perry, Brie Larson, Kourtney Kardashian, Aurora James, Kelly Lynch, Busy Philipps, Chloë Grace Moretz, Zoey Deutch, Dakota and Elle Fanning, Veronika Heilbrunner, and Lena Dunham amongst others.

Today Sleeper garments are available in the USA, UK, France, Australia, Italy, Austria, Germany, Switzerland, Japan, Korea, Norway, Denmark, UAE, Ukraine. The brand's collections are sold in Galeries Lafayette Champs-Élysées, Net-a-Porter, Shopbop, Moda Operandi, Saks Fifth Avenue, Goop, and many other stores around the world.

Our team
Sleeper ensures the work of the Kyiv atelier. It is more than a factory, as the production team is a true part of the entire Sleeper family.

Our team consists of women and men of different ages. Some of them have 30 years of work experience, and some joined as college interns. Soon, the brand plans to launch a permanent internship program.

Manifesto
1. We believe that only happy people can make others happy. That is why the fulfillment of our employees' talents is always our priority.

2. We think that a horizontal organization triumphs a vertical one, giving people the freedom to nurture their talents.

3. We are proud of having our own local production and admire the daily work of our crafters.

4. We strive to create products that last, because we genuinely do not like fast fashion.

5. We always listen to our team and our community.

6. We believe that one should dress as they like.

7. We think that beautiful loungewear, a hearty meal, fresh bedding, garden picked flowers, and friends around the dinner table can make any place a home.

8. We truly believe that beautiful things can only be made through an abundance of love to life, our planet, and our loved ones.

9. And that loving another is the result of loving yourself.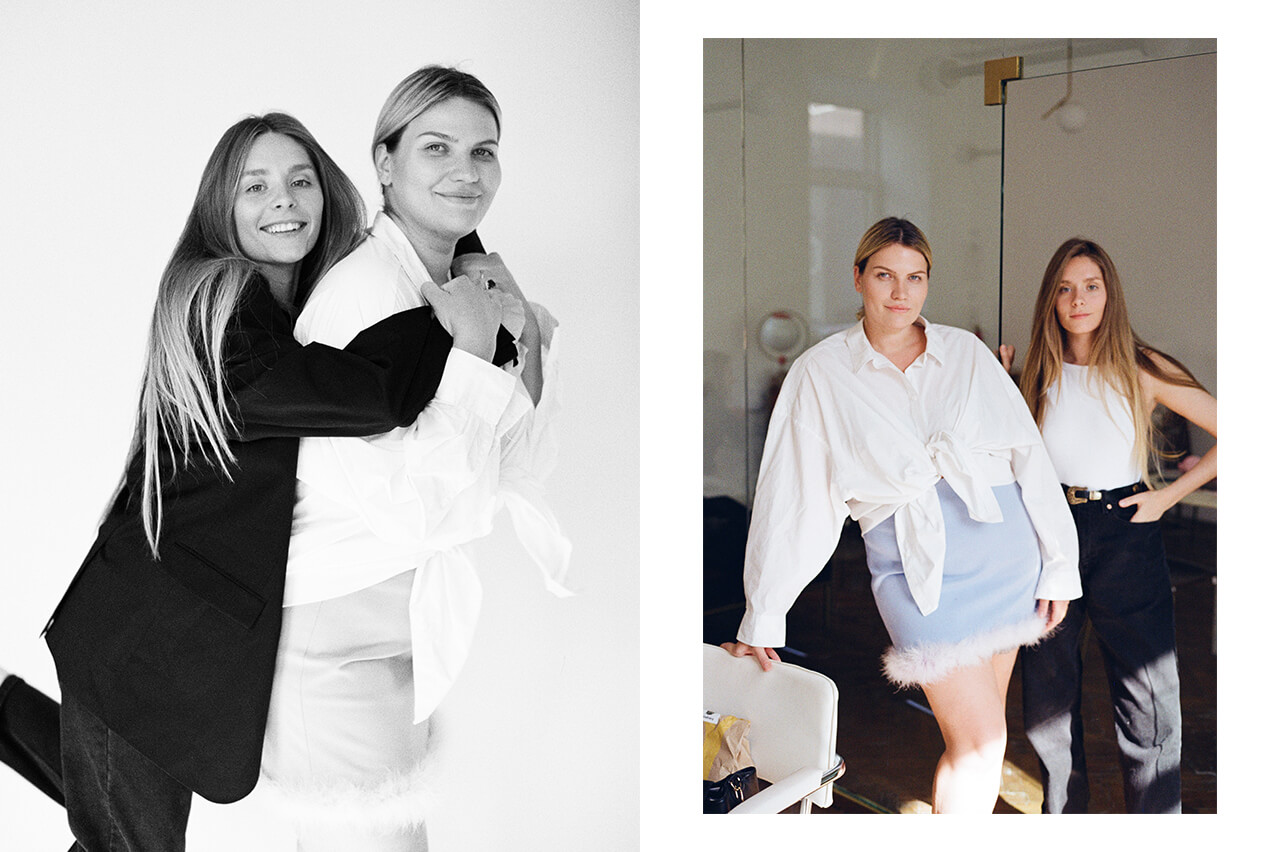 Sleeper founders Kate Zubareva and Asya Varetsa
Our values
Handmade
Every garment is hand-made, and a minimum of equipment is used in its production which allows us to reduce carbon emissions.

Responsible
suppliers
We are guided by our Partnership and Suppliers' Sustainability Policy when working with partners and suppliers. This policy regulates the basic principles of company conduct in terms of respecting human rights and laws, caring for the health of employees and protecting the environment, sustainable production and consumption, and ethical principles of business conduct. More details can be found on our website.

Zero-waste
We call our production zero waste as we only make as many items as we can sell, and we give the fabric remains to our tailor Anya who teaches children the craft of cutting and sewing. Once a year we make a sale from our samples and items with small defects.

Eco-packaging
Each piece is packaged in a reusable linen bag that can be used in everyday life.

Timelessness
We support slow fashion and strive to create pieces that will last for years.

Decent working conditions
It's extremely important for us to provide decent working conditions - safe jobs, employment records, competitive wages, paid vacations. We follow the principles of equality and inclusivity in our recruitment process.

Natural materials
We use natural materials in our collections such as linen, silk, viscose. We aim to have 100% of our materials biodegradable by 2030.

To learn more about our sustainability initiatives please visit our website the-sleeper.com/en/sustainability/

We want you to know that we keep our production staff well aware of all your feedback and thank you messages. This is extremely inspiring for the entire Sleeper family.

We are grateful to all the people, communities, and media that have supported Sleeper from the very beginning and have put confidence in us from the start. Your loyalty and love became our solid ground that allows us to feel supported in coming closer to realizing our main mission - cultivating love and self-care in everyday life. We strive to expand the number of people in the world that consciously and actively love and care for themselves. For your comfort, we create cross-functional items that bring you joy and wellbeing, allowing you to focus on what is truly important.

Sleeper Team