Social impact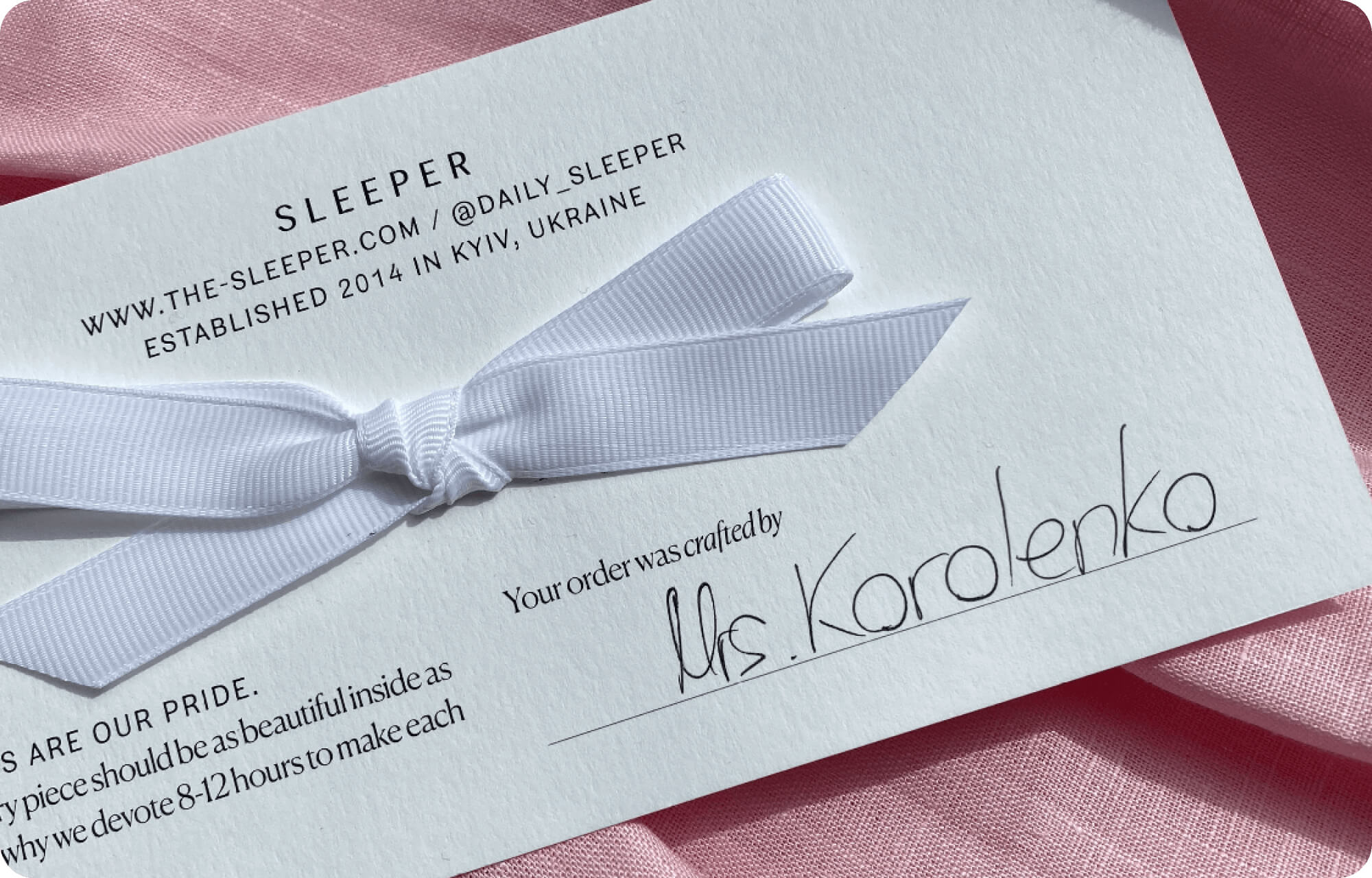 People and Communities
Team
It is of the utmost importance for us to ensure good working conditions. We keep our workplaces safe, offer competitive salaries, formal employment, paid vacations and sick pays to all our employees. We hire not only experienced seamstresses, but also welcome college students by offering them internship programs and giving sewing master classes. Our employment and hiring principles are guided through an internal HR policy.

Suppliers
Our engagement with partners and suppliers is now guided by Partnership and Suppliers' Sustainability Policy, a new policy that governs the basic principles of company conduct with respect to human rights and laws, employee health and environmental protection, sustainable production and consumption, and ethical business principles.

We have selected only a few fabric suppliers, which makes it fairly simple for us to control the quality of materials our clothes are made of. We also work exclusively with certified fabric makers, and this gives us the guarantee that our products are not only sustainable but also safe for our clients who wear them and our employees who work with them.

To find out more, please visit our Partnership and Suppliers' Sustainability Policy

Communities
Under charity initiatives, Sleeper has provided support to: NGO Happy Today which helps children with autism, charity fund Kvitna that supports women with breast cancer, as well as to NGO Woman Health and Family Planning that supports reproductive health. Above all we have donated to Black Girl Ventures and NAACP LDF to support fighting for racial justice in the US and around the globe.

Diversity & Inclusion
We value and respect human rights and dignity without distinction of any kind, such as race, color, sex, language, religion, political or other opinion, national or social status. We strive for our content to represent diversity. In our internal policies we follow basic principles of the Universal Declaration of Human Rights of the United Nations.
‍
Our production is located in Ukraine and most of our employees are beautiful women of different ages and diverse ethnic groups that represent different regions of our country. In our recruitment process we primarily rely on the necessary qualifications of the applicant, while observing all principles of non-discrimination, fixed in our internal policies.