Partnership and Suppliers' Sustainability Policy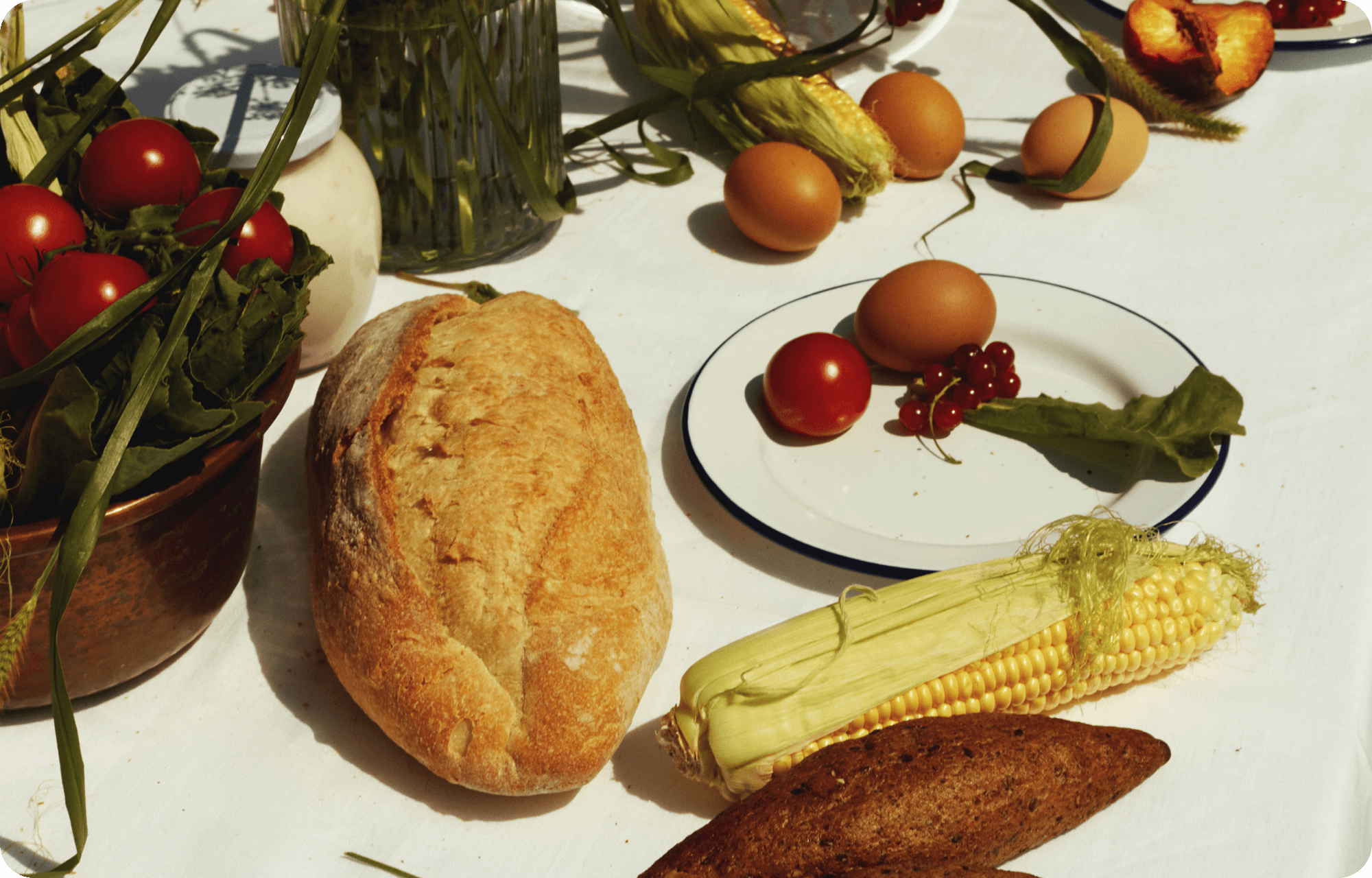 Sleeper's Sustainability Credo:
In Sleeper we believe that in order to achieve an objective of building an environmentally friendly, healthy and sustainable society, strengthening our own sustainability practices will not be enough. We support strengthening sustainability throughout the supply chain, encourage sustainable business conduct amongst our partners, and keep raising awareness in the local and  global community. Business relationships, which are built on trust, mutual respect and common values, are more productive and effective so we seek relationships with suppliers who share a common commitment to:

- Compliance with applicable laws and regulations
- Respect for human rights and human dignity
- Promote safety, health and well-being of employees
- Embrace sustainability and operate in an environmentally responsible manner
- Practice responsible production and consumption
- Fair, open and ethical behaviour, including information disclosure on environmental and social impact
- Compliance with intellectual property rights
- Business continuity, performance governance and continuous improvement
- Quality and responsibility integration into business processes

A circular business model we are adopting for our company, inspires us to partner with like-minded businesses and individuals.

1.1 Suppliers and Purchasing Policies of Sleeper
Our Suppliers are an important part of the solutions and never a cause of the global problem. Therefore, having set the below Sustainability Policy provisions and guidelines, which we follow ourselves, we urge our business partners to observe those simple provisions, as well as jointly promote them.

1) Compliance
All applicable laws and regulations in the countries of operations are complied with and observed accordingly. We expect our partners to provide assurance that they comply with all national or state laws, regulations and recognised international quality and safety standards applicable to the proposed work in all countries in which they operate.
‍
The laws, treaties and documents we expect and request our partner to comply with, are as follows:

1.1 All anti-corruption laws in their countries of presence.
‍
1.2 All relevant International Treaties and Conventions on Intellectual Property in all countries of presence.
‍
1.3 International and national labour laws and codes, including but not limited to: ETI Base Code, Conventions of the International Labour Organisation (ILO), European Convention on Human Rights and UNDHR.
‍
1.4 All relevant local and national environmental protection laws and regulations, and international environmental protection standards. All necessary environmental permits are kept up-to-date.

2) Transparency, Fair and Open Business
We promote and encourage our partners to carry its business in a transparent and responsible way, grounded on the following principles:

- Conduct fair transactions and to not inhibit free competition
- Be transparent in their supply chain to the customers and partners
- Prevent corruption; offer no bribes or illegal contributions
- Carry a transparent business, with timely and appropriate disclosure of information, as well as access of customers and partners to the major life cycle stages of the products
- Only seek competitive advantage through lawful means and will conduct their business consistent with fair and vigorous competition.

3) Respect for human rights and human dignity
At Sleeper we respect all universal human rights, starting with those established by the Universal Declaration of Human Rights of the United Nations, including:a right to just and favourable conditions of work
‍
- a right to equal pay for equal work
- a right to just and favourable remuneration
- a right to rest and leisure, including reasonable limitation of working hours and periodic holidays with pay
- a right to equality and  non-discrimination
- no child labor shall be tolerated
- non-compliance with minimum wage laws
- facility workforce standards.

Sleeper respects the human dignity of workers, who are active in all stages of our supply chain, therefore we request our partners to comply with the Universal Declaration of Human Rights of the United Nations in setting their work standards and everyday operations.

Safety
Safety and well-being of the workers is number one priority for Sleeper and we expect to share the same responsible attitude from our suppliers towards their employees.
‍
Our partners and us throughout our value chain shall protect people from unhealthy exposure to physical, psychological, chemical, biological hazards, and prevent significant releases of chemicals through process safety controls.

No Slavery
We do not tolerate any form of modern slavery, forced labour or human trafficking in any part of our business or supply chain. And we expect and request the same from our partners in their everyday conduct of business.
‍
The methodology applied by Sleeper to assessing our risk of modern slavery within our own business operations and our supply chain is being elaborated and we are every day more responsible in sharing our standards with our partners, as well as requesting the same from them.

4) CSR
Corporate Social Responsibility principles (hereinafter CSR principles), which Sleeper follows and requests from its partners are:

- Sustainability
- Accountability
- Transparency

A whole number of Sleeper activities have CSR principles embedded or to be embedded. Our goal is to start evaluating our suppliers as to their CSR activities, not only to promote understanding of our CSR concept, but also to raise recognition of our initiatives and secure a growing individual and joint responsibility. As part of such responsibility and understanding a Suppliers Code of Conduct will be established by SLEEPER in the nearest future.

5) Green Procurement
Sustainable production is at the heart of our company's philosophy. In the pursuit of harmony with the global environment and as part of the company's broader environmental protection activities, Sleeper engages in green procurement, i.e., the purchase of environment-conscious products.

We encourage our suppliers and partners to minimise their impact on the environment from cradle-to-grave, aiming to cradle-to-cradle principles and to use products or services in their business activities, which:
- utilise fewer resources for their production, delivery and/or consumption
- are designed to last longer
- are easily recycled
‍
Green products and materials shall involve fewer toxic or hazardous materials, reducing associated expenses such as permit fees, toxic materials handling charges and staff training.

Any products, which have less of an impact on human health and have higher safety standards shall be prioritized to those that do not.

We respect chemical compliance in our products, thus require our suppliers to provide chemical compliance statements of materials, test reports, certifications and other. We are also requesting our suppliers and partners to provide us with all relevant environmental specifications of the products they are offering.

6) Conservation of the environment and climate action
It is of the utmost importance to Sleeper to protect the environment, first and foremost through reducing environmental negative impact and prevent any form of pollution. Same responsible actions, policies and standards we promote amongst our business partners, as well as amongst all other stakeholders.

Sleeper recognizes the threat of climate change, and implements policies throughout its value chain:  to reduce the emission of CO2, to reduce and reuse waste created at the delivery of materials, and to localize the production and supply.

We urge our partners:
- to be climate friendly, by amongst others, controlling their carbon footprint;
- to aim at climate neutrality through various partnerships and collaboration.

7) Suppliers' relationship
Sleeper seeks to build mutually beneficial relationships with suppliers based on shared goals and values, adding value to society and environment. Monitoring, reporting and compliance review of our suppliers will be done on a regular basis, to ensure the continuity of our sustainability policy.

8) VA Activities
We highly value suppliers that can lower costs and provide new materials and technologies through VA activities.

Sustainable Value Added approach takes into account both, the efficiency and the effectiveness of resource use. It is the extra value that our partners and us are creating while keeping the overall level and social impacts constant.

9) Quality, Delivery Time and Stable Supply
Sleeper is valued by its partners for its responsible business conduct. Our main policy is to always consider quality, delivery time and stable supply to our customers, amongst others, by establishing solid and reliable partnerships with our suppliers.

We value the ability to provide a stable supply, transparent value chain.

1.2. Partnership
At Sleeper we believe in a long-term and mutually beneficial sustainability path. We value responsibility towards people and the planet and keep building our organization based on integral Global Compact's "Ten Principles", making them an integral part of our activities. Those principals address such issues as human rights, labor standards, environment and anti-corruption.

Resilient and long-term partnership for us is one built on shared values and standards, it is about bearing jointly a special responsibility towards each other, our clients, our communities, our world. We rely on our partners, suppliers to communicate and actively promote the standards of Ten Principles throughout their entire supply chain.

Partnerships for Sustainability for Sleeper determine the level of coordinated actions in our business activities, which transform the way that fashion was functioning for years, introducing the high standards in supply, production, delivery, marketing and sales. We are confident that through sustainable partnerships systemic changes beyond the capabilities of individual companies or even of an industry are possible and doable.

We are urging our partners to produce, suggest and launch new and innovative ideas and solutions within our industry, which can secure sustainable development and green standards at the workplace, in the office, in their dwellings, in the culture and everyday business routine.

Our Sustainable Partnerships, aimed at addressing social and environmental issues will contain the following steps:
1. Establish a clear reason to collaborate
2. Engage experienced, credible institutions, if possible
3. Set simple credible goals
4. Assign qualified employees from within organizations to get involved
5. Depending on the objective define a launch and a lifetime of the partnership
6. Partner for the sake of the well-being of our community and health of our planet.