Declaration of intent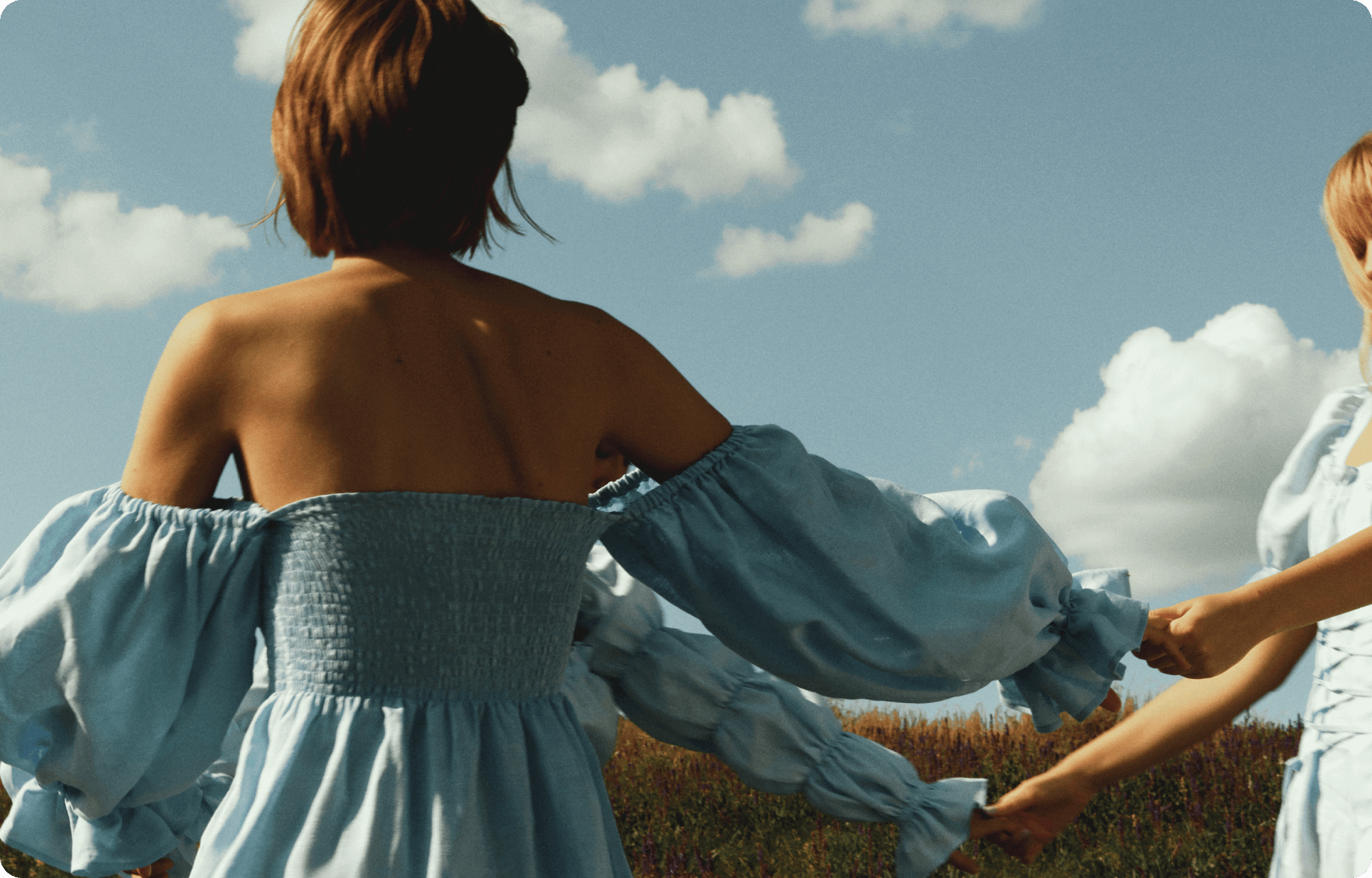 Sleeper is a brand of high-quality multipurpose garments designed to help you feel beautiful – regardless if you are wearing Sleeper on the streets, or in the comfort of your own home.
‍
Our mission is to create culture of self-love and self-care in everyday life.
‍
We value our talents, our community, the work of our craftswomen and beautiful homewear that makes us and our clients happier.
‍
Our ambitions are high: We want to become a sustainable company, we want to grow responsibly, and we genuinely believe that, together with our partners and customers, we can deliver the change required to generate a positive impact on society and environment for a more sustainable future.

We strive to lead by example and cooperate with like-minded partners.

What we have done so far?
We have started our sustainability journey, and since our founding in 2014 we have taken significant steps to understand our social and environmental impacts. We know we still have a lot of work ahead of us, but here are some of the things we have done so far.

Sustainable business conduct
We are guided by sustainable business principals on strategic and operational levels. Our team is driven by shared values and internal policies to implement our vision. 

Good work and economic growth
We provide good working conditions and employ on the principles of fairness, equality, and inclusivity in emerging market, in Ukraine in particular. All our products are produced locally. They are handmade observing best artisan high-quality traditions.

Certified and biodegradable materials
Our ethical policy on trade and sustainability standards for our suppliers helps us to secure that every our garment is produced according to the best global environmental and ethical standards. We encourage all our suppliers to report on all garments certification to reach 100%  biodegradable materials in our production by 2030. 

Empowering through education & partnership
Since 2020 we have launched a knowledge-sharing system for our employees and suppliers to engage in a partnership to achieve UN Global Sustainable Development Goals. We share with our partners the following priorities:
SDG 3 - Good Health & Wellbeing
SDG 8 - Decent working conditions & Economic Growth
SDG 12 - Responsible Consumption & Production
SDG 13 - Climate Action
SDG 17 - Partnership for the Goals

Implementing impactful projects
Under charity initiatives, Sleeper has provided support to: NGO Happy Today which helps children with autism, charity fund Kvitna that supports women with breast cancer, as well as to NGO Woman Health and Family Planning that supports reproductive health. Above all we have donated to Black Girl Ventures and NAACP LDF to support fighting for racial justice in the US and around the globe. 


Where we want to go
To minimize Sleeper's impact on the planet and to contribute to social well-being by 2030 our major goal is to close the loop and thus we aim to:

- Become a 100% circular fashion brand - this means we will use biodegradable materials and encourage our customers to reuse and recycle our products; we transform our value chain to circular and call our partners within the supply chain to act accordingly (SDG 12);
‍
- Become a climate-neutral brand - this means we will track our carbon footprint of each product and its delivery (SDG 13);
‍
- Create 100+ fair and equal jobs in emerging market, in Ukraine in particular by 2025 (SDG 8) ;

- Align with UN Agenda 2030 (SDG 17).

And how do we get ghere?
Our sustainability strategy covers 3 major sustainability pillars with long-term goals, where we believe we can make the greatest contributions. As ambitious as our goals are, we believe in driving and making the change happen together with our partners by 2030.

Environmental pillar
Aim for all of our materials to be renewable, recyclable, and biodegradable. Have a net positive environmental impact and strive towards carbon neutrality within the supply chain. 

Social pillar
Provide safe and healthy working conditions in Sleeper's communities.

Economic pillar
Ensure fair and equal working conditions throughout our full supply chain. Drive sustainability through transparent business conduct and reporting.

We won't get there without your help
Thus we invite you to partner with us in our sustainability journey to join and accelerate our efforts in offering sustainable solutions to our customers.

Fill the form